Case Study:
US based Medical Spa
This Medical Spa in the United States has been operating for several years with relative success.
They wanted to partner with our team to bring in more clients through Facebook Advertisements.
As soon as the parameters were set, we started 
The Med Spa's challenge was simple to understand but could prove tricky to solve: Get the attention of would be clients on Facebook and encourage them to book a Cool Sculpting Session.
They wanted to get new clients through the door that could then be turned into repeat clients with a high life-time value.
As always, we started off by doing thorough industry and competitor analysis
As soon as the analysis phase was finished we started testing different ad creatives and ad copies to find the perfect ad to capture the would-be customer's attention and encourage them to book a Cool Sculpting Session
Here's an example of the ad creative's we tested for this client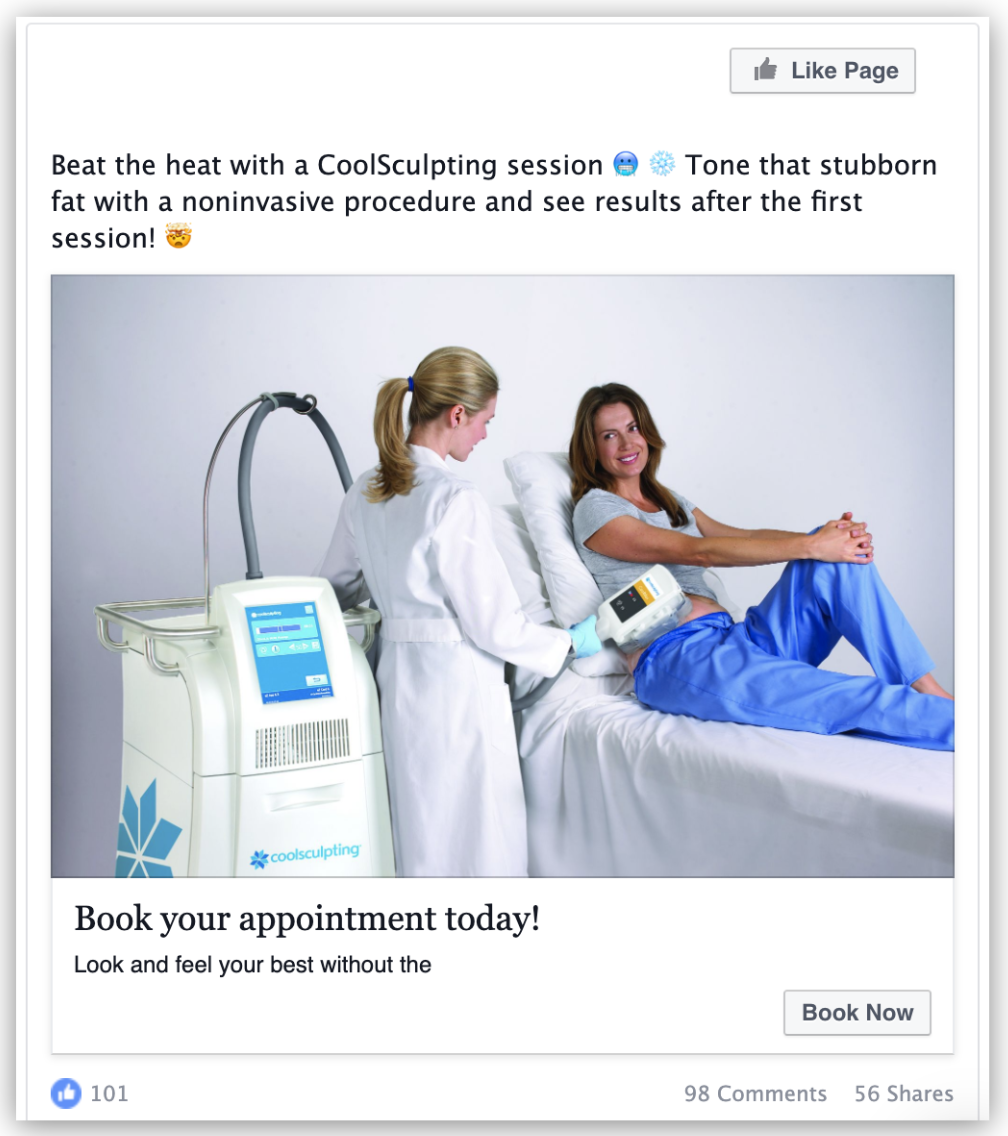 We split tested a few different ad copies and ad creatives and then refined the ad.
The client started to see an increase in Cool Sculpting Session bookings almost immediately.
Here are the final results:
Due to our strict client confidentiality, we never reveal all of our work, unless we have been given explicit permission to, by the client.
Hundreds of people engaging with the ad (liking, commenting and sharing) which increases brand exposure
Minimum 10 prospects, interested in Cool Sculpting per month through Facebook Ads
CPA (Cost Per Acquisition) $25-35
This means that the client was paying from $25 to $35 per interested prospect contacting them.

Are You Ready to Take Your Business to the Top?
Let's Talk!